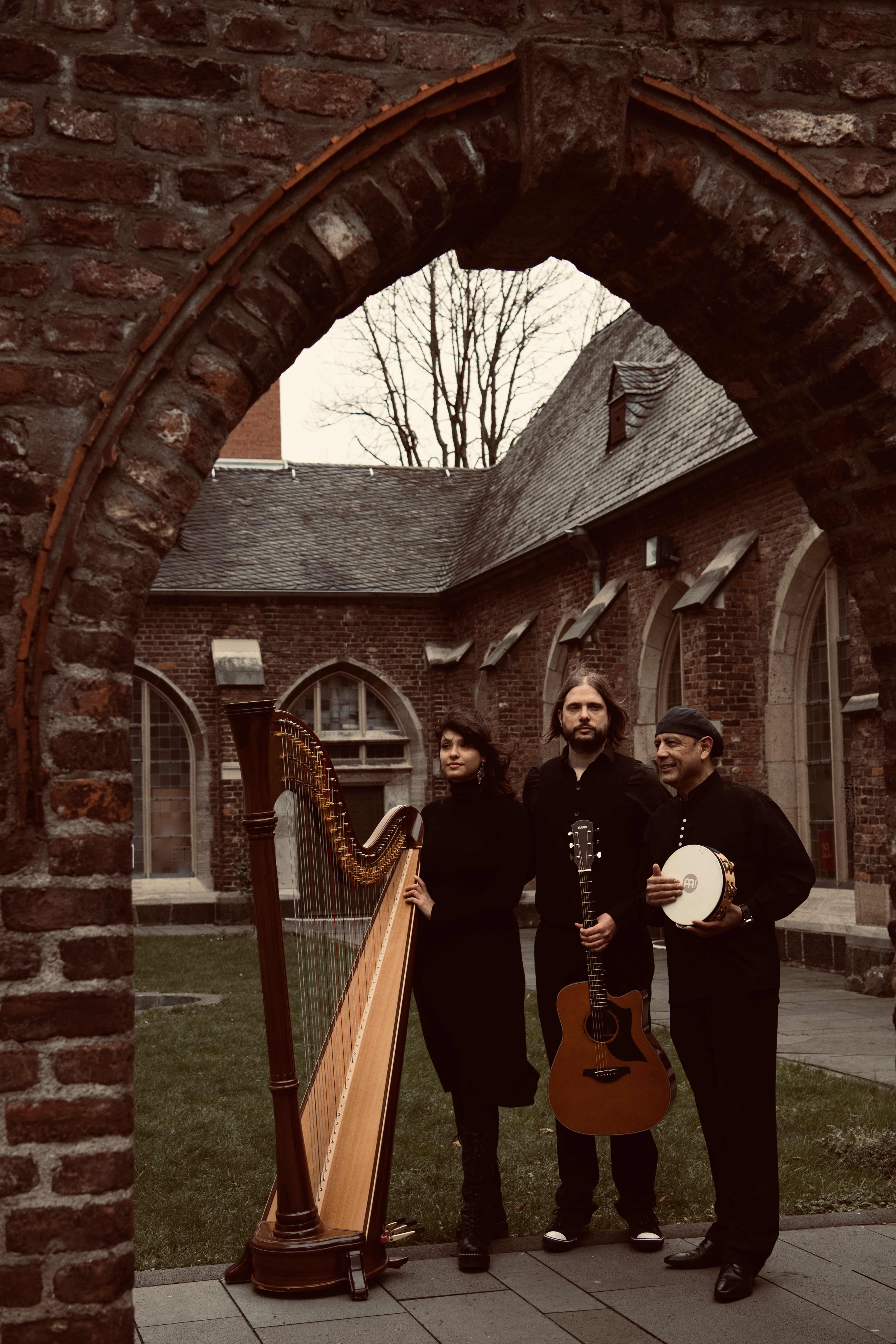 Kryptik Wood
Groovy folk – lyrical songs – dreamy ballads
Kryptik Wood are dedicated to folk music in various forms – Old Traditionals meet Celtic Songs and Medieval Tunes.

The four musicians Christian Verspay (guitar, hurdy-gurdy), Jaime Gamero (percussion), Joséphine (harp) and Lamar (guitar, electric guitar) delight with a high technical level and interesting arrangements. All of them come from different genres of music – from classical to metal and jazz to south-american folklore – they bring various influences into the band and like to show this in their arrangements and own compositions.

As professional musicians each one has already played in many projects, also as soloists, and can look back on a long stage experience. Their debut album "Black and Grey" was released in May 2021. Kryptik Wood have recorded a very exciting and varied program with traditional music.

The four musicians complement each other to form a very special musical group and take the listener into another world.
"The band´s album shines with a skillful combination of different genres of folk music. A clear recommendation goes to lovers of authentic music. "
"Armed with Acoustic Guitar, Hurdy-Gurdy, Harp and Percussions, they celebrate their enchanting melodies with great craftsmanship."
"Kryptik Wood is a trio that has dedicated itself to medieval and Renaissance music on this CD. This line-up is made for it. For those who like the above-mentioned pieces ... the 46 minutes of the disc should be a pleasure."
Christian
Christian - Guitar / Hurdy-Gurdy
Christian started playing the classical guitar as a child, but founded his first band at an early age. He graduated at the Cologne University of Music and has played both acoustic and electric guitar in various bands, projects and as a solo artist. Concert tours have taken him to Asia, South America and various European countries. In various projects he collaborated with a wide range of musicians covering diverse styles. One of his special preferences has always been for traditional and old music, which also led him to learn the hurdy-gurdy.
Jaime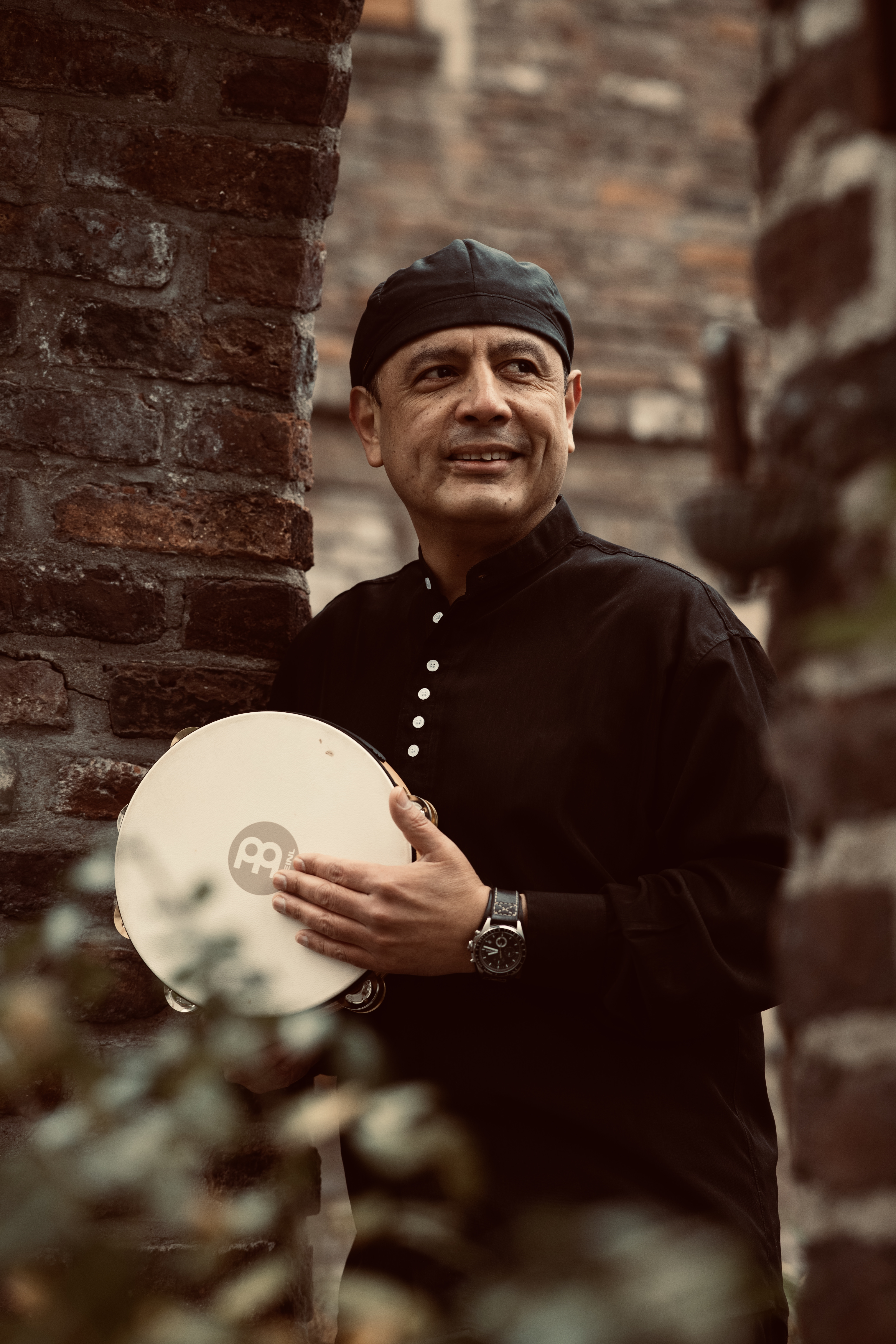 Jaime - Percussion
His South American roots, his love for folklore and his decades of stage experience make him the perfect man for the rhythm at Kryptik Wood. He completed his musical training in Peru and has already shared the stage with many well-known musicians. Jaime is the backbone of the band and always keeps the overview when it's going crazy on stage.
Joséphine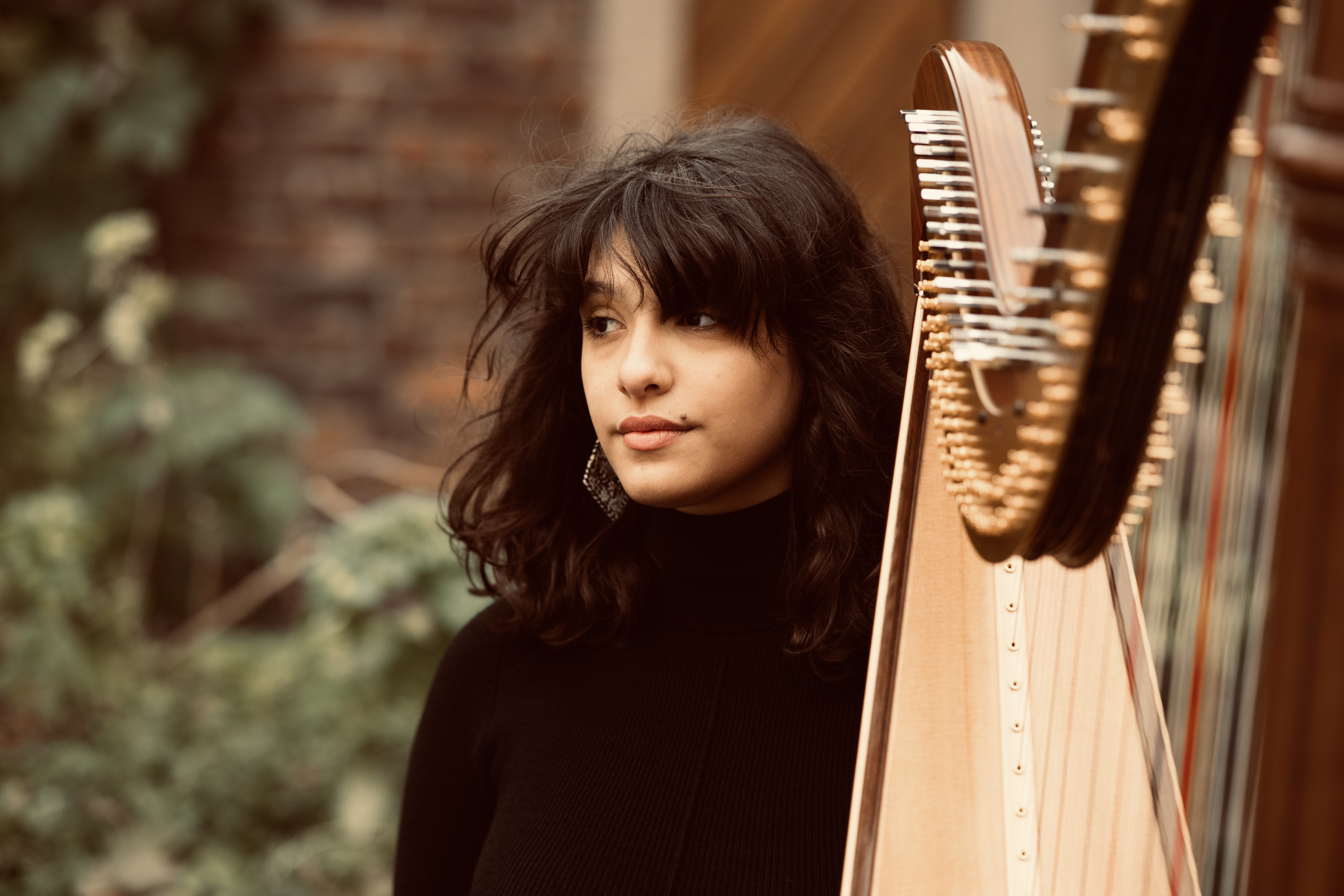 Joséphine - Celtic Harp / Pedal Harp
Although she is the youngest of the group, Joséphine can rely on a wealth of experience - both in the studio and on stage. She started playing the guitar at an early age, but quickly switched to the harp, with which she has already won several prizes. Despite the classical training, her style has versatile musical influences and fits perfectly into the overall sound of the band.
Lamar
Lamar - Guitar, Electric Guitar
As the newest member, he supports the group on guitar. From creative rhythm play to hard riffing, he masters a wide musical spectrum and is always happy to perform a cool solo in his performances.